Introducing NEW RF (Refine Frequency): Eye Lift Gel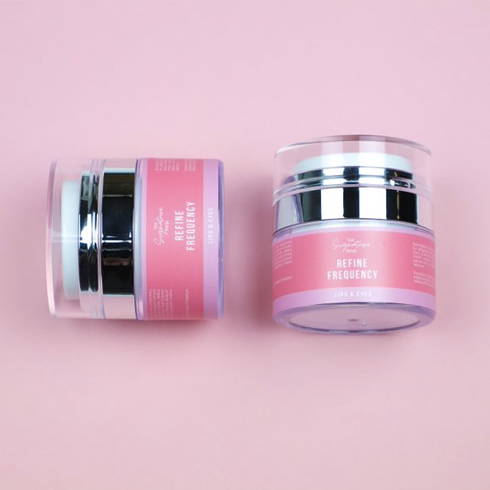 We are delighted to present the newest addition to Your Signature Range - RF: Refine Frequency – Eye Lift Gel. This lightweight and fragrance-free eye treatment contains stem cells, peptides, and natural antioxidants such as green tea, pomegranate, and red algae. It supports the production of healthy, youthful-looking skin and maintains skin integrity, resulting in a firmer and more compact feel.
With caffeine and liquorice root, this lightweight gel cream can also help reduce the appearance of eye bags and crow's feet, giving the entire eye area a brighter, more illuminated, and revitalised look.
Our hardworking team has developed this incredible new product as a replacement for the old Refine formula. While Refine was a successful product, its formulation was a decade old, and we always strive to keep up with the latest skincare innovations. For Refine Frequency, the R&D team has selected the most efficacious ingredients to target fine lines, wrinkles, and dark circles while remaining gentle and safe for the delicate skin around the eyes.
RF: Eye Lift Gel is available to order NOW. You can find full details about Refine Frequency in the Academy section of this site.

Posted: Wednesday 12 April 2023