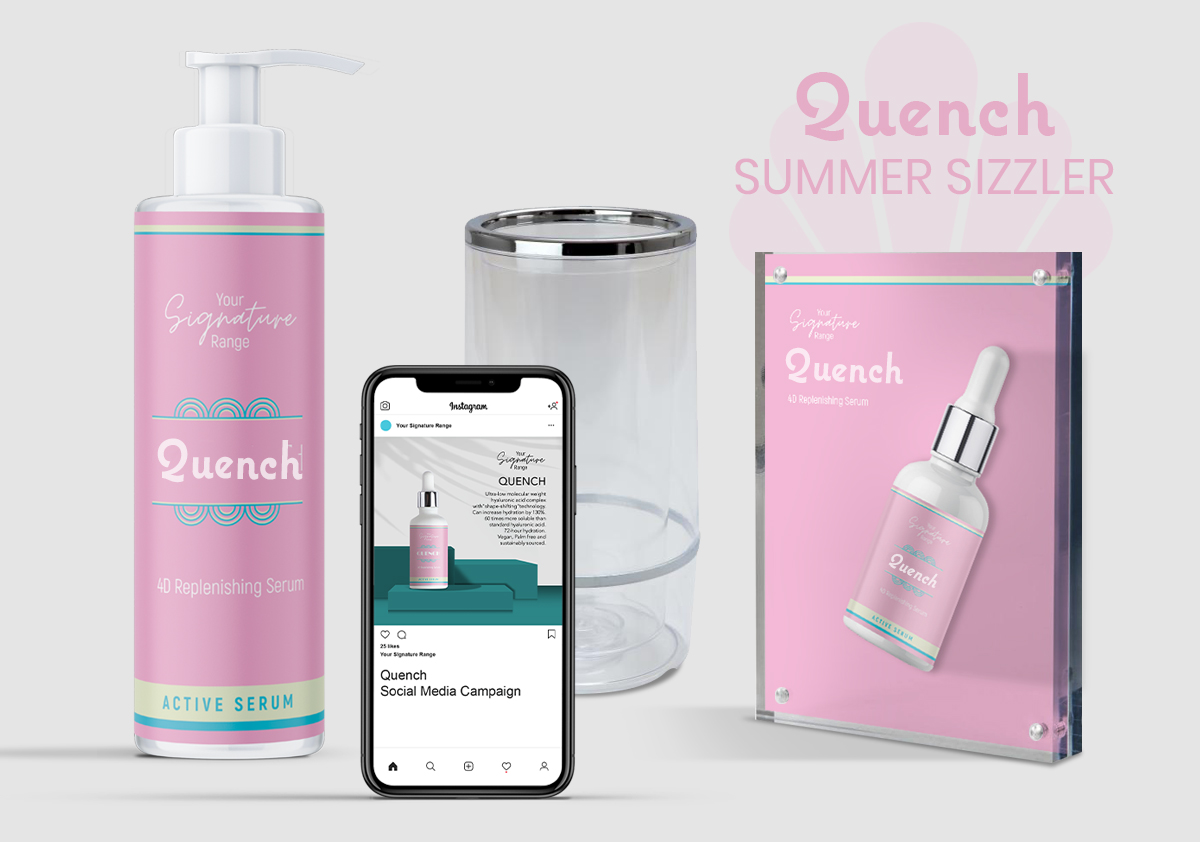 5 Squirrels have created a promotional bundle to help you get your summer sizzle on with Quench!
Keep your Quench on ice so you can cool and calm your patients' skin after treatments and introduce them to the perfect product to use at home in the summer months – and beyond. Order 24 x Quench and get the following items free:
· 1 x Quench Back Bar (200ml)
· 1 x Ice Bucket for your reception area
· 1 x Point of Sale showcard
Just add the promotional bundle to any order with 24 or more of your Quench 4D Hydrating Serum!
NB: Quench can be applied after most treatments, but please allow 5-10 minutes after chemical peels and micro-needling before applying Quench.
Posted: Monday 13 June 2022