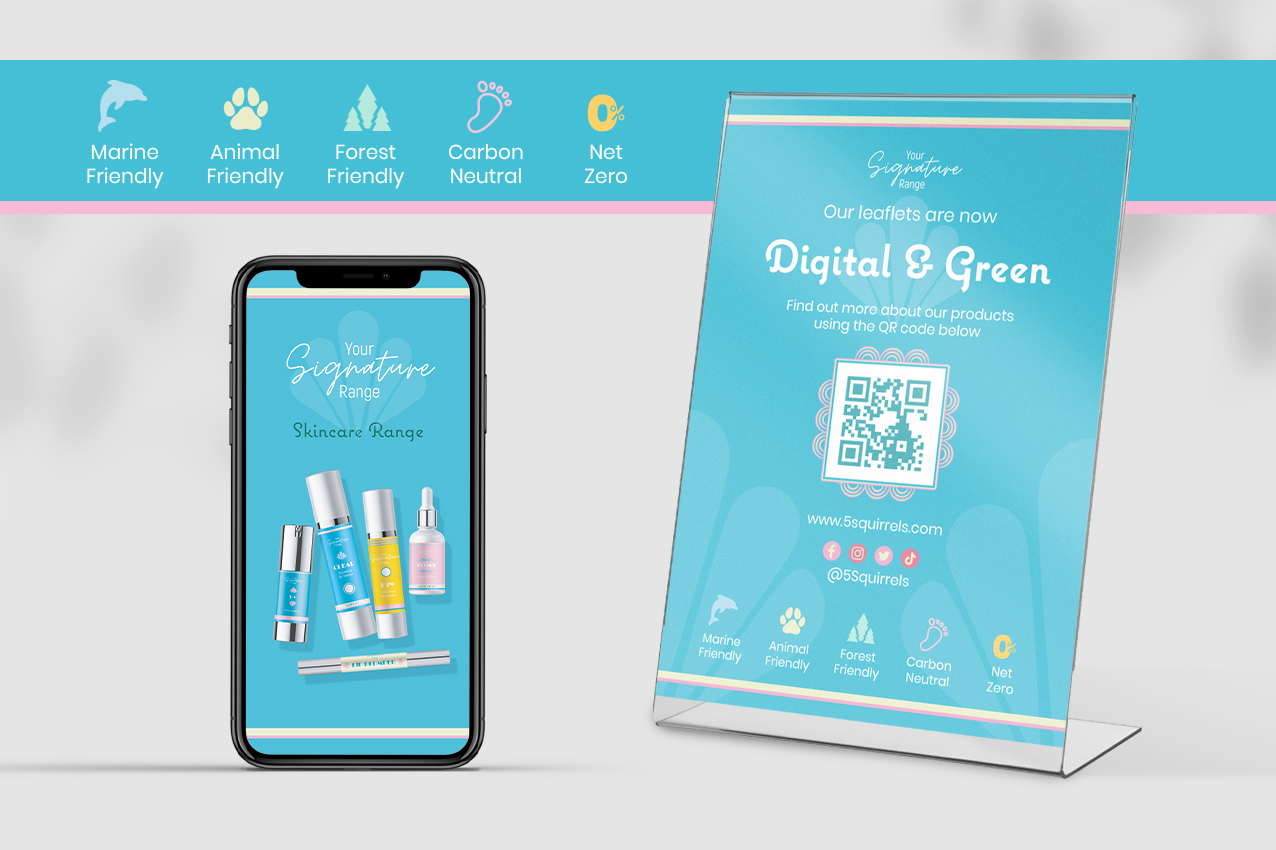 To improve the environmental credentials of Your Signature Range, we will no longer be printing leaflets. We will continue to design and update your leaflets as digital PDF's, and we will supply you with QR coded branded displays so your clients can easily access product information on their smart phones.
How it Works
We will send you your branded leaflets as PDFs.

Upload the PDFs onto your website and then send us the link to where they are located.

We will send you a branded display stand with a QR code to sit alongside the products in your clinic.

Your clients can use the QR code to read up on your products on their smart phones.
Posted: Tuesday 7 June 2022