It's time to give your retail space a post-pandemic refresh.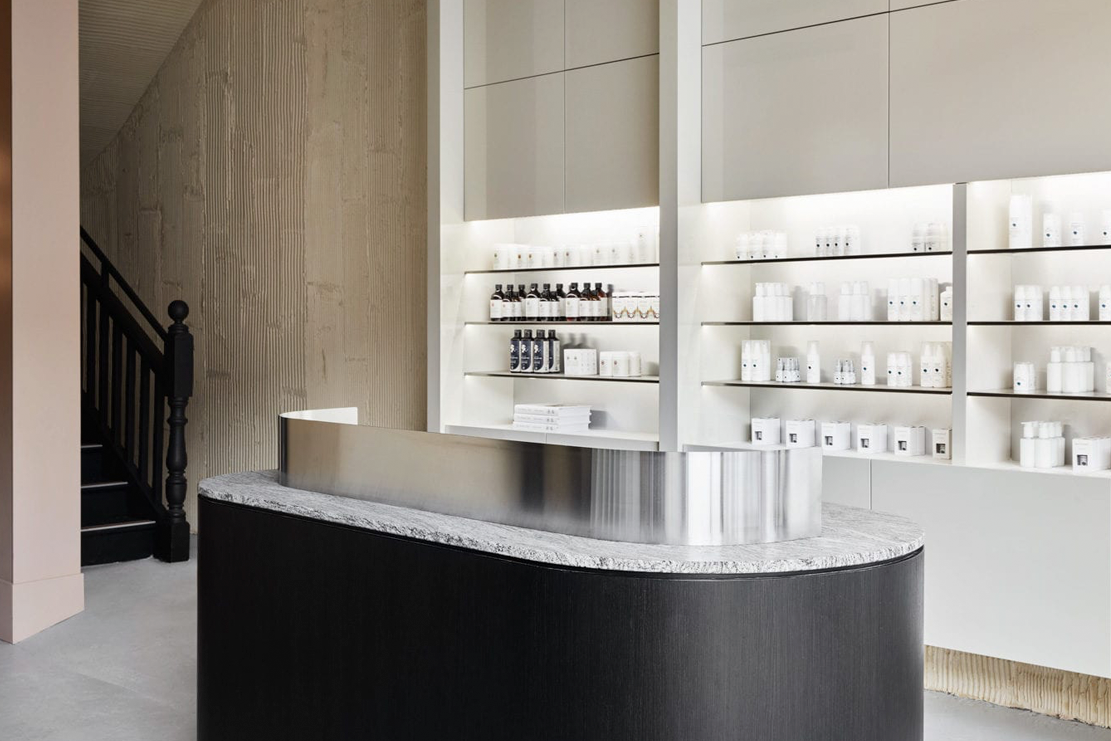 When starting out, many clinics overlook the importance of the retail experience for their patients and focus (quite rightly) on the treatment rooms and the clinical aspects of the services they offer.
However, as your business expands, you should be encouraging your patients to visit the clinic on a more regular basis for their overall skincare needs, and not just for treatments. Regularly visiting your clinic will have a significant impact on the patient's aesthetic outcome and it can also increase their net value to your business. Increasing the number of patient touchpoints can be a major source of revenue and profit for your clinic.
Now is the perfect time to re-evaluate your clinic's retail space to showcase your products and to help your patients navigate and understand the range. Having a glass IKEA cabinet in the corner of your clinic with a variety of out-of-reach products isn't doing you or your patients any favours. It also means they are unlikely to return to your clinic to purchase additional products between treatments. You must make it easy for them to understand which products are suitable for their specific skin concerns and make the retail space feel accessible and welcoming.
Redesigning your retail space can encourage product discovery, create a better user experience and – most importantly - generate more sales.
K

ey things to remember


Skincare retail is not just about selling. It is about creating an experience and educating your patients.
Your retail space must reflect you and your brand: You are a qualified healthcare professional, most of your skincare competitors are not. Clearly communicating your skills and experience will ensure your patients see you as the answer to all their skincare needs.
The retail space should make patients feel comfortable and relaxed: Simple things like having ornaments, pictures, lighting or soft furnishing will make your patients feel more at ease.
Ensure someone is always available to help: You will most likely be busy treating clients so it's important that you have a staff member who can guide patients through the retail space and help them to identify the right products for their skin and advise them on key ingredients. Investing in your staff's education will pay off, regardless of whether they are directly involved in treatments or not. We can help you upskill all members of your team, so they understand the ingredients in your range and feel confident to recommend the right products to your patients.
Make it easy for patients to find the right product for their specific skincare problem: Having multiple skincare brands displayed together might lead patients to feel that they need to purchase a large range of products. Displaying products by problem - for example, dry skin, oily skin, acne, pigmentation, ageing skin etc - will help patients to hone-in on the products they need. Having information cards for each product with prices, ingredients and benefits clearly displayed will ensure full transparency.
Refine your range: Offering patients multiple brands with very similar ingredients at the same concentration will become confusing and probably discourage a buying decision. Do you really need three brands with 15% Vitamin C offered at three different prices? You should always prioritise your own brand skincare products over the mainstream brands.
Let patients try the products: Showcasing products as testers on the shelves encourages interaction and helps patients engage. Store stock for sale elsewhere, and out-of-sight, and inform patients that all display products are there for them to experience. Ensure you have plenty of clean hand towels or cloths for patients to use.
Never offer samples: If the patient asks for a sample then it means they are not convinced the products will work for them and they are delaying a buying decision. Explain again the benefits of the ingredients for their specific problem and that skincare products need to be used for a full epidermal cycle to measure their efficacy. Samples can only give an indication of the texture and fragrance of the products and not their efficacy. The texture and fragrance can easily be assessed with the tester on display.
Allow space to showcase key products: Highlighting new hero products or a 'product of the month' can increase the popularity of an overlooked product and will ensure your display is always offering something new for customers. It is important to encourage patients to remember that some skincare issues are seasonal, and it may be time to change their routine.
Trust your patients: We have seen many clinics who keep their glass cabinets locked in fear of thieves. This immediately informs customers that the products are very valuable, prohibitively expensive and that you don't trust them. It is highly unlikely anyone will want to steal half a tester bottle, and you may be limiting sales due to lack of trust.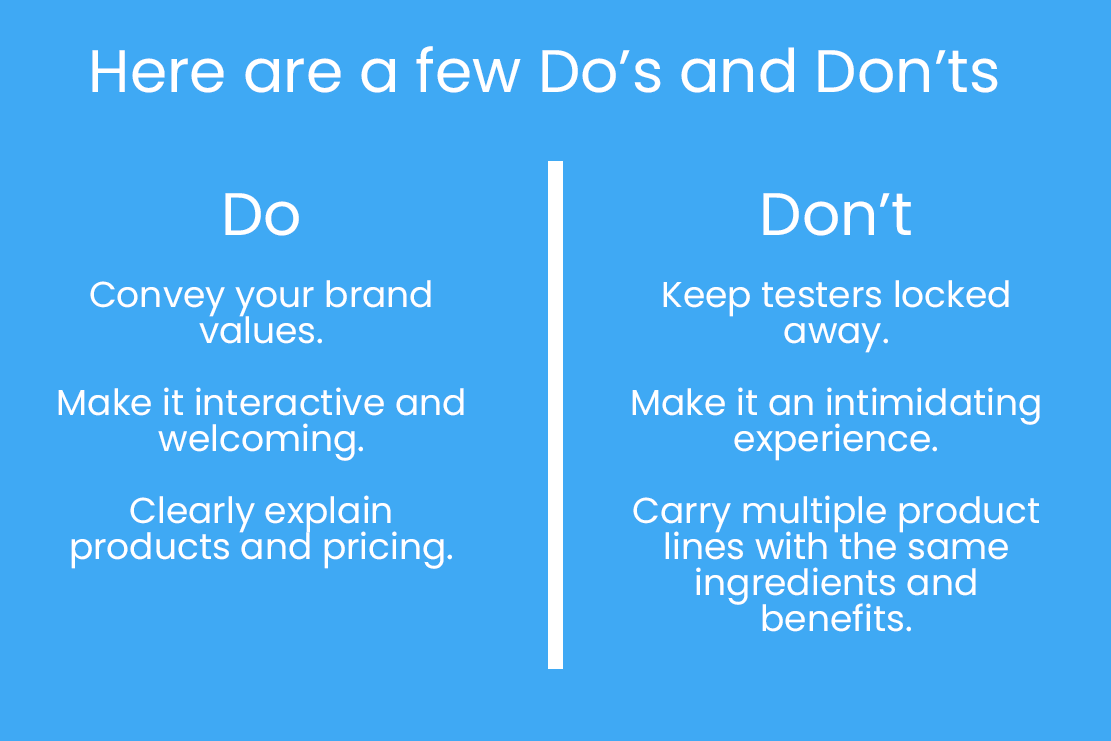 5 Squirrels have worked with many of our customers over the years to redesign their retail space to make it a more accessible and enjoyable experience for patients and convert it from an insignificant add-on to a major part of your brand's success.
If you would like an audit of your retail space, please get in touch!
Posted: Monday 7 March 2022